I find using wool as material for the dolls skin is much more resilient to getting dirty and warmer to the touch.
For the dolls hair I tend to use pure wool, preferably alpaca as most similar to human hair, soft and shiny.
as stuffing I use wonderful springy clean carded sheep wool.
for sewing I use strong buttonhole thread to give greater durability.
For their clothing I will generally use natural fibers too.
I only make one concession when forming the basic ball for the head by using a small piece of nylon tights, as it doesn't create the wrinkles under the chin as cotton cloth would do.
Materials 1 carded, wool, nylon, tights, wool for hair, material for skin, long and small needles, pins and scissors, material for clothes, knitting needle for stuffing the body, extra strong thread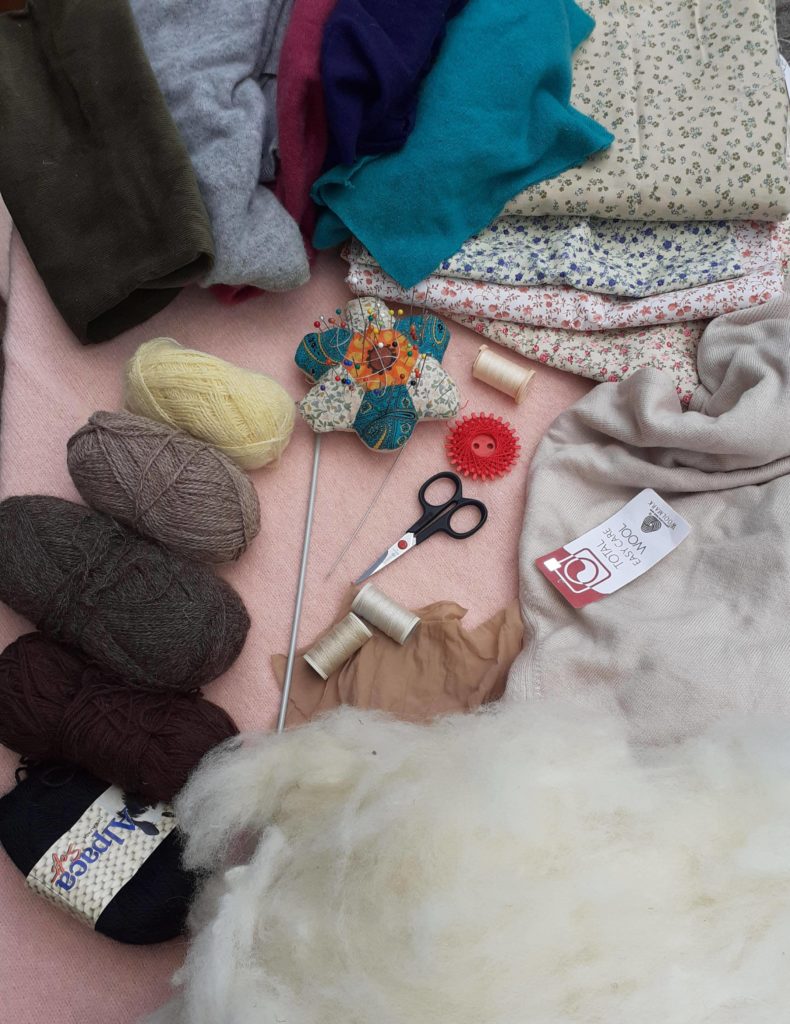 Materials 2 woolen fine knitted material skin colour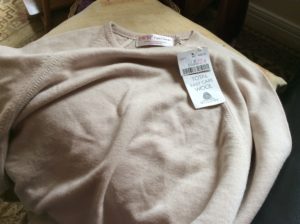 Materials 3 varied colours for body and hair